An invitation to the Gala Premiere at Vivocity Golden Village to meet the director and casts. I brought along my friend (Li Ping) to watch it :D As we were both quite early, we went to have our dinner at AJISEN. After satisfying our tummy, we headed down to the Gala Premiere.
People were patiently waiting for the director and casts to be here.
When the Emcee started asking question, there was this guy that I highlighted started wailing eagerly instead of shouting. LOL ! The Emcee even thought is a baby crying...
Poster were given out to people who answered correctly to the questions.
There was also performer like 'KUNGFU'
The arrival of STARS during evening which include

Tony Leung Kar-Fai 梁家辉, Stephen Fung 冯德伦, and Yuan Xiaochao 袁晓超 (left to right).
Back to the movie. This movie is a little different from those other history movie which is usually boring. As it is a mash up of Chinese martial arts and Qing Dynasty politics with some parts of animation and comic book graphics popping out in some part of the
scenes which I personally find it quite interesting
.
Here's the synopsis for the film:
Yang Luchan has a fleshy abnormality that holds powerful power which is growing on his forehead. Then later part, his mother encourage him to pick up martial arts as his one thing to be successful. Yang follows her wish, he travels down to Chem Village to learn TAI CHI. Upon arriving, the locals discourage him by challenging him with fights. After all the challenges, he was more determined in learning the art of TAICHI . Master Chen realises Yang's potential and therefore disguises himself to secretly guide Yang until his self realisation of TAICHI. However, a frigtening steam-powered machine came to the village so as to demolish the CHen Village to make way for the railway they're building. Yang decided to join forces with Yuniang to defeat Fang ZiJing to destory machine. Thus, his brave act win the heart of the villagers.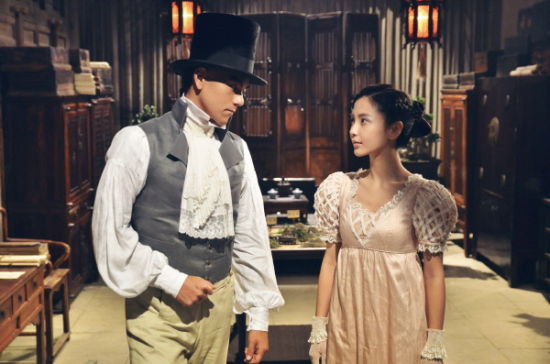 Cast: Yuan Xiaochao, Angelababy, Eddie Peng
Director: Stephen Fung
Genre:Action/ Drama
Language: Mandarin
Release Date:4 October 2012