I'm sure this is a product that is a MUST in your list, it is none other than a CAMERA. Especially we girls always love to capture our outfit of the day, yummylicious foods or any other nice scenery to share it with all our friends. Don't you think so?
For more details do log in to:
http://bit.ly/Y2OiSY
(Nikon Webpage)
Click
http://nikon1.nikon-asia.com/
to find out the features of Nikon 1 J2
Therefore, introducing you today
Nikon 1 J2
A compact and lightweight camera system which allow you to capture beautiful images is a
MUST MUST CHOICE
.
With a weight of about 280g including the battery and memory card. Other than that it has an i-TTL built - in pop up flash to adds an optimal splash of light to each of the capture scene in exquisite detail.
Besides that, there is a rich variety of colours to choose from such as
White, Black, Silver, Pink, Red and Orange. The lenses are also available in the same colours as the body to bring out a matching appearance. In order to beautify the camera, it does not contain excessive buttons and switches. Therefore, this is definitely a camera that everyone will look good and fashionable to carry it around.
Pick a colour that suit your style to impress everyone !
An ultra- high resolution display with it continuous shutter feature of taking 60fps (frames per second) images
could allow you to capture all the movements of your actions. Don't you think this is so cool? (* This remind me about the flipping pages with pictures drawn).
30fps and 10fps options are also available
Nikon 1 J2 also allows you to create endless creatively and inspiration images which you could just magically turns your pictures into extraordinary.
It's so artistic, ME LIKE IT !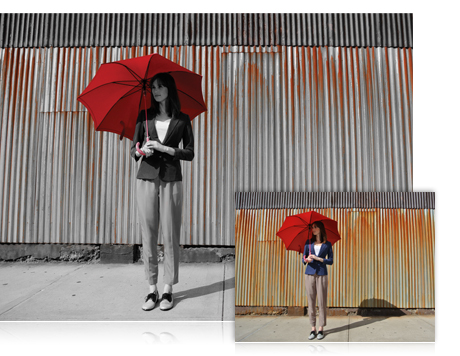 With this camera, all the photos and HD movies shots during indoors/ outdoors will also look bright and clear. All thanks to the 921K-dot Ultra-high resolution. This new LCD Screen can view with wide angles, great definition and accurate colours.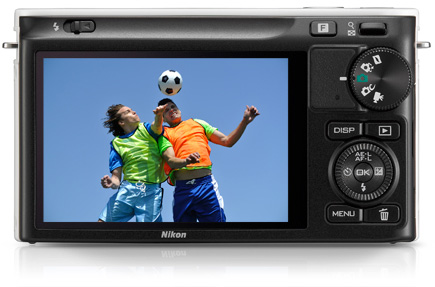 To power on the Nikon 1 J2, you can use the on/off button that is next to the shutter release or simply press the unlocking button on the lens barrel to unlock the lens. The Nikon 1 J2 has 5 different settings, Motion Snapshot, Smart Photo Selector, Auto Photo, the new Creative mode and Video.
Unlike the DSLRs that use a dedicated AF sensor , Nikon 1 J2 uses 73 pixels on the imaging sensor as phase detection AF sensors. It equipped with hybrid AF system that allows the super high-speed autofocus so accurate and sharp !
Curious about the shooting modes on the mode dial?
The Auto Photo mode with a green camera icon is more recommended for the beginners, with a much reduced set of options on offer (image quality, image size and continuous).
The
Nikon J2's Scene Auto Selector
is a smart auto mode to analyses the background in front of the lens and picks up what it thinks is the right mode for that particular scene.
The new Creative Mode will allow you to choose your favourite exposure
mode from the menu.
Video making?

Other than the wonderful photography produced from Nikon 1J2 Camera, it also includes easy transition which user can use both video and capturing pictures at the same time. While shooting the video, the shutter button can be pressed at any time to snap a full quality photo without interrupting the video recording. PLUS, with the new Motion Snapshot mode, you can even record movie highlights of your photographs.
Reason for choosing Nikon 1 J2 ?
1. Ability to track and focus on a range of fast- moving subjects
2. High- speed continuous shooting modes which I think is pretty FUN!
3. Small and compact (convenient to bring it around especially during party/events)
4. Allows me to create an extraordinary images
5. Best suited for any beginning photographer who wants a simple and easy route to capture video in addition to their photos
Last but not least, what attracted me the most is the modern and beautifully designed Nikon 1J2 camera body and the matching 10 - 30mm standard zoom lens that immediately caught my attention. I believed everyone will be hooked up by it.
With that saying, my favourite colour would be W.H.I.T.E. If I'm able to get the W.H.I.T.E Nikon 1 J2, I'm sure I will look good in any outfits and so do you girls with your choices:D
Why wait? Hurry and get yours today so that you can bring out and show to your friends how this wonderful camera works~